As men age, their skin thins, wrinkles, and loses muscle tone. Our unique, all-natural solution contains 11 essential nutrients scientifically proven to create a more youthful complexion and promote healthy, radiant, beautiful skin.
It's easy and effective. Drinking this 1 oz supplement daily helps men repair and rejuvenate their skin from the inside out.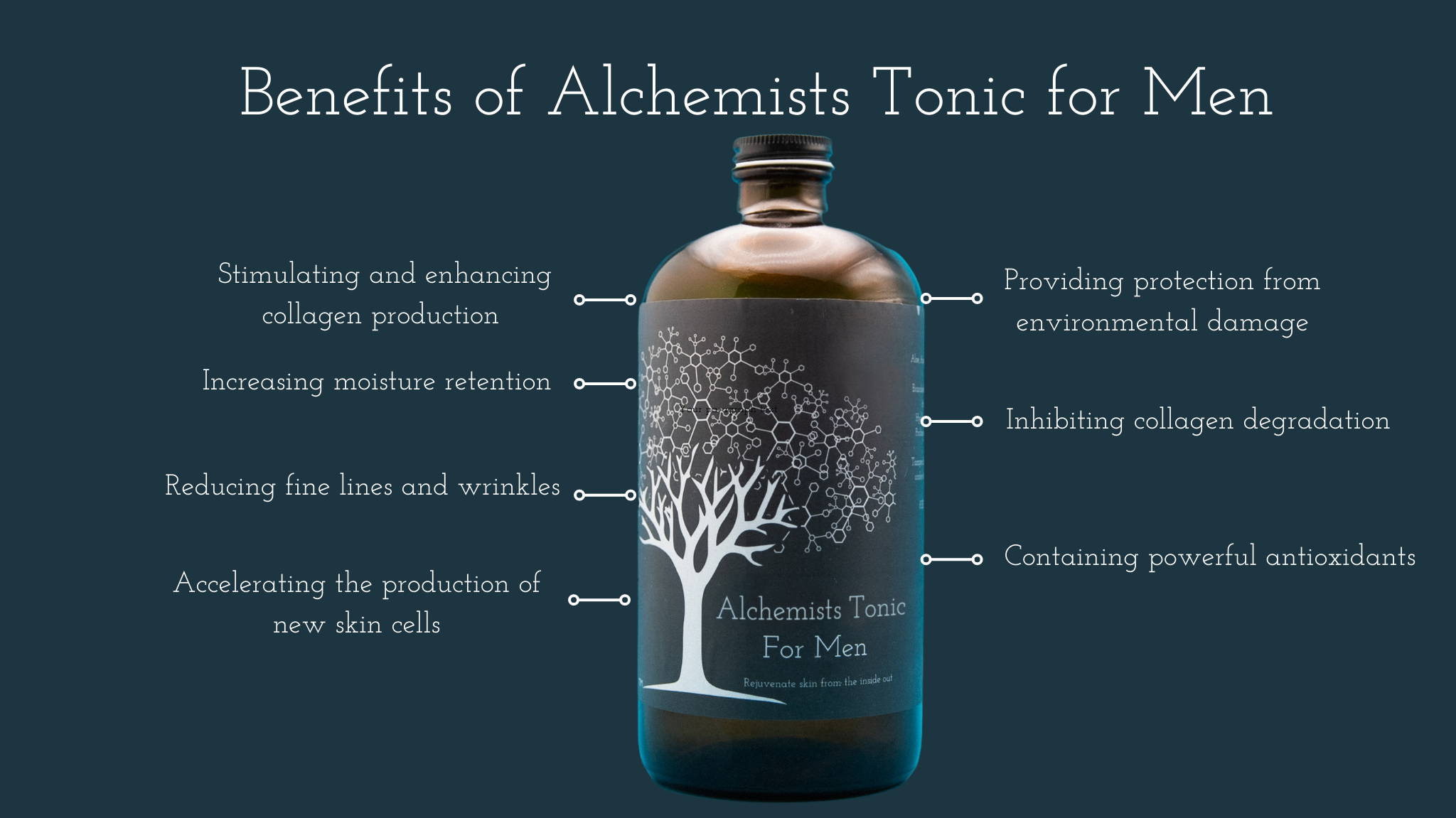 Ingredients
Aloe, ascorbic acid, alpha-tocopherol, beta carotene, branched-chain amino acids, ferulic acid, grape seed extract, hyaluronic acid, glutamine, proline, herbal extracts, water
Flavor Profile
Loaded with antioxidant-rich ingredients, this flavor profile has a smoky green tea base with hints of sweet watermelon and basil.